G'Day, Perth CrossFitters! Are you ready to step up your game, push your boundaries, and immerse yourself in the CrossFit community you love? If so, you're in the right place. From novice to elite, Perth's CrossFit scene has never been more vibrant! We at Innerbloom CrossFit have put together WA's first ever comprehensive chronological guide to Perth's annual CrossFit competitions. This is your go-to resource for a chronological list of competitions in Perth.
Let's jump right in and map out your year of competitions:
---
QUARTER 1
RFX Summer Showdown (January) – As we kick off the new year, the RFX Summer Showdown in January presents a golden opportunity. Held at the spacious RFX Athletic within Roar Fitness, this event is more than just a competition. It's a platform for athletes to set the tone for the year, fostering an atmosphere that's both competitive and supportive. It's about personal bests, friendly rivalry, and a celebration of the CrossFit community.

Find their Instagram here for their competition page: HERE
and their gym's account HERE
The CrossFit Open (February) – As we transition into February or March, the global CrossFit community unites for the CrossFit Open. This event is a testament to the inclusivity of CrossFit, allowing athletes from Perth and beyond to participate from their local box. It's a time of intense competition, personal records, and shared accomplishment that brings the local and global CrossFit community closer together.

Give CrossFit a follow to keep a fire in your belly:
CrossFit Instagram HERE
CrossFit Games Instagram HERE
---
QUARTER 2
Masters HQ (April) – This competition typically takes place in April and begins as an online qualifier competition. If you progress to quarter and semi finals, the most recent semi finals competition was held at Injustice CrossFit in Rockingham. It's specifically designed for our more seasoned athletes, often referred to as 'Masters' in the CrossFit community. The Masters category in CrossFit is for athletes aged 35 and over, with further age divisions as athletes get older. These categories allow older athletes to compete against others of a similar age, providing a level playing field. The Masters HQ competition is perfect for these athletes looking for an individual challenge. It's a testament to the fact that age is just a number, and fitness can be pursued and enjoyed at any stage of life. The competition is as fierce and the community is as supportive as in any other CrossFit event, making it a highlight of the annual CrossFit calendar for many.

Their Instagram is linked HERE
Festivus Games (April) – Not just a local competition here in Perth, but is a worldwide competition and this one is, as they say, "for the rest of us", meaning not full of incredibly top level skills and weights, more accommodating for novice and intermediate athletes! It has been hosted at CrossFit Perth and is typically held in April.

Find their Instagram linked HERE
Sagitta Triples (May) – This team event, also typically held in May and hosted at various indoor or outdoor locations, presents a unique challenge as it involves teams of three. Unlike pairs or teams of four, the dynamics of a three-person team require a different strategy and level of coordination. Each member's strengths and weaknesses become even more critical, as there's less room to hide weaknesses and more reliance on each team member's contributions. It's a test of not just individual fitness, but also team synergy and communication. The challenge lies in effectively coordinating and leveraging the strengths of all three team members to perform optimally across the various workouts. This makes the Sagitta Triples a thrilling and unique competition in the CrossFit calendar.

Find their Competition Instagram linked HERE
Their gym's Instagram is HERE
Girls Gone Rx (May) – This unique competition, the final one typically held in May, is a celebration of strength, resilience, and the power of women. Girls Gone Rx brings together teams of three women to compete, not just against each other, but against their own personal bests. While the event promotes a sense of community and camaraderie, make no mistake – the competition is fierce and the workouts are challenging. The athletes push their limits, proving their toughness and determination. But it's not just about the competition – Girls Gone Rx also serves a greater purpose. It's a fundraiser for a breast cancer charity, making it a meaningful event that combines fitness, community, and a good cause. The event offers two divisions: Rx and BAM (Badass In the Making), catering to both experienced athletes and those new to the competition scene. Girls Gone Rx is an opportunity to test your fitness, meet amazing people, and contribute to a worthy cause, all while showing the world the power of women in CrossFit.

Find their Instagram linked HERE
---
QUARTER 3
Frantic Day Out (July/August) – Let's talk about a real highlight in the Perth CrossFit calendar – Frantic Day Out. Typically taking place between late July and early August, this competition is hosted by the folks at Fitness HQ/CrossFit Frantic and has become a firm favourite in our local community. Open to individuals across various categories, it's an inclusive event that welcomes a broad spectrum of athletes for an individual challenge. As the workouts are released and big-name competitors announced, the anticipation builds, creating a buzz that's hard to match. But it's not all about the competition – it's about bringing together fitness, fun, and community spirit, making it more than just a day out – it's an experience.
Find their Competition Instagram HERE
Their gym's Instagram is HERE
WA Masters Fitness Series (August) – Held at IronBody CrossFit in August, this event is a unique couples competition for our master athletes, those aged 35 and over. Teams of two, either male/male or female/female, compete together, showcasing their strength, agility, and endurance. It's a fantastic opportunity to demonstrate the power of teamwork and camaraderie in a competitive and supportive environment.
Find their Instagram HERE
CF Games Day (September) – As we roll into September, we have the CF Games Day, hosted at CrossFit Artax. This competition is a unique event that offers both individual and team events. Athletes of all levels are invited to test their skills across a variety of workouts, embodying the spirit and excitement of the CrossFit Games season. It's a great opportunity for those looking to experience the thrill of competition in a supportive and friendly environment
Find their Competition Instagram HERE
Their gym's Instagram is HERE
CrossFit South Coast Baptist College (CrossFit SCBC) (September) – – This College has the pleasure of hosting the Teen's Fittest in WA annual competition in September! This competition offers an incredible opportunity for teenagers in Perth to engage in a thrilling and challenging event that will not only test their physical abilities but also cultivate their competitive spirit. By participating in this unique competition, teens will have the chance to push their limits and discover their full potential. Don't miss out on this amazing opportunity to provide your teenager with that extra push they need to excel.
Find their Instagram HERE
---
QUARTER 4
WA AFFILIATE CUP (October) – There's a reason this one is in all capitals… It's Perth's only CrossFit licensed event!! It's a huge gathering where the aim is to find the "Fittest Box in Perth". Every gym is invited to field up to 6 teams, each comprising 4 athletes (2 females and 2 males) for this spirited competition. Over the course of three days, the event kicks off with an exclusive Summit for gym owners, leading into two action-packed days of competition. From food trucks and a vibrant beer garden to rejuvenating saunas and ice baths, along with engaging kids' activities, enlightening workshops, and a diverse range of vendors and stalls, this event promises a comprehensive experience. Mark your calendars for its premiere this October 13-15! Don't miss out!
Find their Instagram HERE
The Hustle Games (October) – At Hustle and Harvest in Malaga, the month of October brings their notable same-sex pairs competition. Don't forget the dates – it's happening on the 28th and 29th. With prize money up for grabs, it's a compelling event that tests both strength and teamwork. A must-attend for local enthusiasts!
Find their Instagram HERE
RFX Rumble in the Jungle (October) – This same-sex pairs event, held at RFX Athletic within Roar Fitness in October, is one of the most anticipated competitions in the Perth CrossFit community. The 'jungle' in its name is less about the environment and more about the wild excitement and competitive spirit that fills the venue on the day of the event. The atmosphere is electric, with athletes and spectators alike caught up in the thrill of the competition. Whether you're an athlete on the competition floor or a supporter in the crowd, RFX Rumble in the Jungle offers an unforgettable experience.
Find their Instagram on the first competition listed, as well as HERE
Butterfly Effect (October) – This unique competition, typically held in October, is a female-only pairs event that stands out in the CrossFit community. Launched in 2016, the Butterfly Effect aims to raise awareness against negative body image and eating disorders. It's more than just a competition – it's a movement that encourages women to 'Celebrate Your Body'. The event, which has become Australia's leading female-only CrossFit competition, is held at a location yet to be announced, each year.
Find their Instagram HERE
Ignite Games Pairs* (October) – CrossFit Kaya, one of Perth's newest CrossFit gyms, having opened their doors just last year in 2022, is hosting their first competition in October for Beginner and Intermediate Pairs! They will ALSO have categories for Pre-teens and Teens ages 9-16!! How exciting! Let's come down and show them Perth's CrossFit community support!

Find their Instagram HERE
Three V Three Showdown (November) – As we move into November, we're greeted with the Three V Three Showdown, an outdoor event held in the city of Wanneroo. This competition is one of the three Triples competitions in Perth, and it's a real game-changer. It's not just about individual strength or speed, but about how well teams of three can work together. The event tests not only the fitness of the athletes but also their ability to communicate, strategize, and coordinate as a team. It's a dynamic and exciting format that pushes athletes to think on their feet and adapt to the strengths and weaknesses of their teammates. The Three V Three Showdown is a testament to the fact that CrossFit is not just about the individual, but about the community and the power of teamwork.

Find the competition Instagram HERE
Chasing Better Throwdown (November) – Also in November, we have the Chasing Better Throwdown, a three-day event that really puts athletes to the test. Held at various boxes, including their Ellenbrook box, and outdoor venues such as Swan Valley Adventure Centre, this competition offers a range of workouts designed to challenge athletes across all aspects of fitness. But it's not just about the physical challenge. It's about perseverance, about pushing through when your muscles are screaming and your lungs are burning. It's about chasing better, not just in terms of fitness, but in terms of character. The Chasing Better Throwdown is a reminder that in CrossFit, as in life, it's not about where you start, but how far you're willing to go.

Find their Competition Instagram HERE
Battle of the IronBody* (November) – Their first competition is about to debut on November 18 and 19, 2023! This newest Individuals Comp in Perth will be as exciting as the bigger names! Held at a few locations in Rockingham (listed below), let's help spread the word to make it big!

Day 1 – Lark Hill Sporting Complex & Rockingham Aquatic Centre (oooh there's swimming!)
Day 2 – Ironbody CrossFit in Port Kennedy

Find their Competition Instagram HERE
Their Gym's Instagram is HERE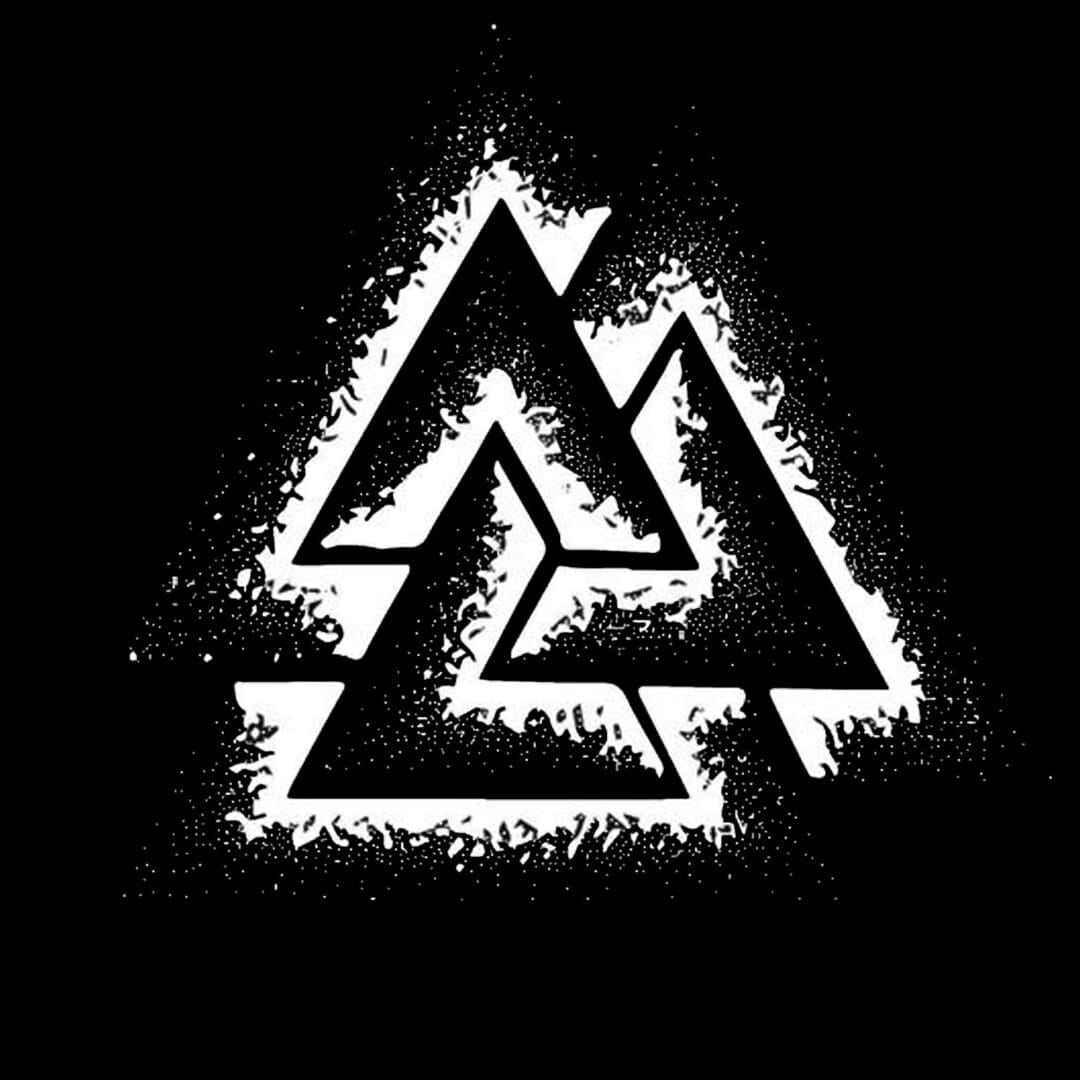 Valhalla Northern Series (December) – One of Perth's first competitions held North of the River (NOR)! Bringing together the boxes northside, they're kicking off their first competition in December! Exact dates to be announced soon!

Find their competition Instagram HERE
Find their gym's Instagram HERE
Mobius Fittest in the North (December) – Another fantastic competition giving its debut will be held on 2 December, 2023! It's a unique sprint-style competition for mixed pairs (m/f)! We love to see more competitions arriving for those like us, north of the river! Find your partner and go reserve your tickets now! It's coming up quickly!

Find their competition Instagram HERE
Find their gym Instagram HERE
---
Stay Updated
For the most up-to-date information on these competitions, follow their respective pages on Instagram, Facebook, and Google. And remember, we'll be updating this list every 6 months to ensure you're always in the know!
Engage with Us!
You can find more exciting and educational content with us below!
Instagram HERE
Facebook HERE

If you liked this blog, share it with your friends!
Closing Thoughts
As we wrap up this ultimate guide to Perth's CrossFit competitions, let's take a moment to reflect on what it's all about. We wholeheartedly encourage all our members and CrossFitters in the Perth scene to consider stepping into the arena of these competitions. It's not just about the physical challenge, as significant as that is. It's about the camaraderie, the community spirit, the shared experience of pushing past what you thought were your limits.
Remember, the heart of CrossFit isn't about standing on the podium; it's about pushing your boundaries, embracing the fun, and immersing yourself in the incredible CrossFit community here in Perth. So, why not set your sights on a competition or two? Set your training goals, gear up, and start preparing for an exhilarating year of fitness and fun! This is your year to step into the spotlight, and we're excited to see your journey unfold.
Did We Forget Anything?
We aim to provide the most comprehensive guide, but there's always a chance we might have missed something. If you know of any competitions or CrossFit events in Perth that we haven't mentioned, please let us know in the comments. Your feedback will help us and the broader CrossFit community stay informed!